THE FUTURE OF EUROPE
2022ΣΑΒ19ΦΕΒ09:30ΣΑΒ14:00THE FUTURE OF EUROPEThe biggest activity in Cyprus within the context of the Pan-European dialogue project.09:30 - 14:00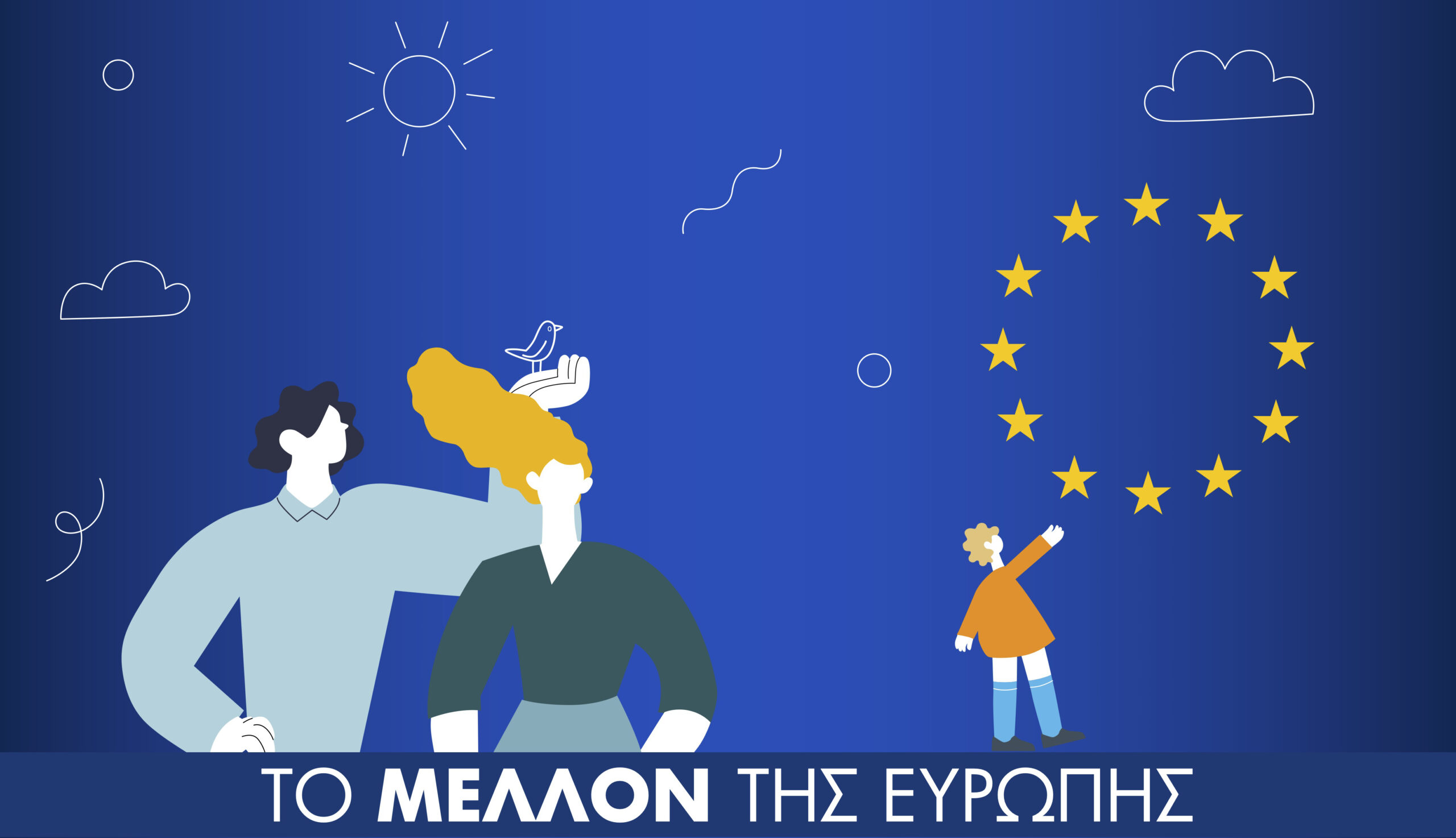 ΛΕΠΤΟΜΕΡΕΙΕΣ ΕΚΔΗΛΩΣΗΣ

The Glafkos Clerides Institute and the Wilfried Martens Centre for European Studies co-organise a high-level conference on:
«The Future of Europe»
The event will be held within the context of the "Conference on the future of Europe" and will take place on Saturday, February 19th, at the Nicosia Municipal Theatre. It will be the biggest activity in Cyprus of this great Pan-European dialogue project. 
Conference proceedings will start at 9:30a.m. and conclude by 2:00p.m.
Participation is open to the public. Pre-registration is required through our webpage www.clerides.org.
Please have with you the confirmation that will be sent after your registration and the relevant QR code upon arrival at the conference.
Conference languages: Greek and English (simultaneous translation from Greek to English will be available)
The event will also be streamed live on www.clerides.org and our social media.
The Conference receives financial support from the European Parliament. Sole liability rests with the organisers, the European Parliament is not responsible for the activity.
Περισσοτερα
ΠΛΗΡΟΦΟΡΙΕΣ ONLINE ΣΥΜΜΕΤΟΧΗΣ
RUN
ΟΜΙΛΗΤΕΣ
Antonio López-Istúriz

Antonio López-Istúriz

MEP, Secretary-General of the European People's Party; Secretary Treasurer, Martens Centre.

MEP, Secretary-General of the European People's Party; Secretary Treasurer, Martens Centre.

Averof Neophytou

Averof Neophytou

President of Democratic Rally

President of Democratic Rally

Constantinos Petrides

Minister of Finance

Eva Kaili

Vice President of the European Parliament

Ioannis Kasoulides

Minister of Foreign Affairs, Chairman - Glafkos Clerides Institute

Kostis Hatzidakis

Kostis Hatzidakis

Minister for Labor and Social Affairs - Greece, Vice President - New Democracy

Minister for Labor and Social Affairs - Greece, Vice President - New Democracy

Lefteris Christoforou

Member of European Parliament

Margaritis Schinas

Vice-President of the European Commission for Promoting the European Way of Life

Michalis Sophocleous

CEO - Glafkos Clerides Institute

Nikos Dendias

Nikos Dendias

Minister of Foreign Affairs - Greece

Minister of Foreign Affairs - Greece

Paolo Alli

Former President of the NATO Parliamentary Assembly; Member of the Board of the De Gasperi Foundation

Stella Kyriakides

Commissioner for Health and Food Safety - European Commission

Zeta Emilianidou

Minister of Labour, Welfare and Social Insurance
ΠΡΟΓΡΑΜΜΑ
19/02/2022

9:30am Registration9:30am - 10:00amPlease arrive promptly at the conference. Proceedings will start at 10:00am sharp.

10:00am Welcome and Introduction10:00am - 10:20amIntroductory Speeches by the Organisers. Ομιλητές: Antonio López-Istúriz, Averof Neophytou, Michalis Sophocleous

10:20am Session 1: Europe in the World10:20am - 11:20amForeign, Security and Defense policy – Energy – Enlargement – EU and the Southeastern Mediterranean Neighborhood.Ομιλητές: Ioannis Kasoulides, Nikos Dendias, Paolo Alli

11:20am Session 2: The Future of Europe11:20am - 12:00amResilience and Autonomy of the Union – EU Democracy – Migration – Promoting European Values and Way of Life. Ομιλητές: Margaritis Schinas, Michalis Sophocleous

12:00pm Session 3: Next Generation EU12:00pm - 1:00pmSustainable Growth – Competitiveness – The challenges and opportunities of Digital and Green transformation.Ομιλητές: Constantinos Petrides, Eva Kaili, Lefteris Christoforou

1:00pm Session 4: The European Social Model1:00pm - 2:00pmA more inclusive and fairer society – Health – Coronavirus Recovery – Boosting Employment – Population Ageing – Strengthening Youth and Families.Ομιλητές: Kostis Hatzidakis, Stella Kyriakides, Zeta Emilianidou
Nicosia Municipal Theater6 Museum St., 1097, Nicosia
ΩΡΑ

(ΣΑΒΒΑΤΟ) 09:30 - 14:00
ΥΓΕΙΟΝΟΜΙΚΕΣ ΑΠΑΙΤΗΣΕΙΣ ΤΗΣ ΕΚΔΗΛΩΣΗΣ
Απαιτείται να φοράτε Μάσκα
Τηρούνται οι κανόνες Φυσικής Αποστασιοποίησης
Απαραίτητος ο Εμβολιασμός
ΟΡΓΑΝΩΤΗΣ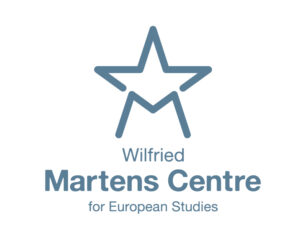 Hi, we are the Wilfried Martens Centre for European Studies, the official think tank of the European People's Party. Through our work, we inspire ideas for action and shape responses to European challenges. During testing times for Europe, we believe these challenges deserve the best of our intellectual efforts and that is why we aim to be a leading and innovative catalyst of centre-right ideas and thinking. The Martens Centre analyses and contributes to the debate on EU policy that is relevant for policymakers, experts and the broader European public. Working closely with national partners allows the Centre to bring the European debate closer to those to whom it matters most: the people. The numerous activities it promotes are a wonderful environment for us all to continue our discussion on the future of Europe. 20 Rue du Commerce 1000 Brussels, Belgium